Amelia Eisenhauer is a Top 24 semi-finalist on American Idol 2016. The Top 24 for season 15 were revealed in American Idol spoilers in December via a leaked list from The Idol Pad. This season's Top 24 contestants are an uneven mix of guys and girls, with 13 female competitors, and only 11 male hopefuls.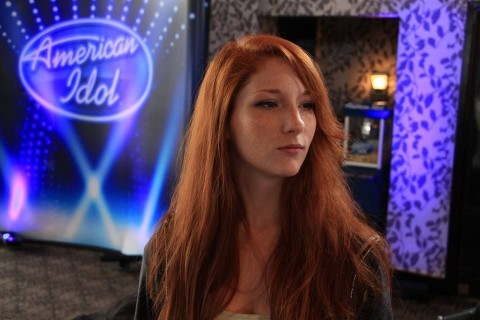 Social Media: Website – YouTube – Facebook – Twitter – Soundcloud – Vine
Amelia Einsenhauer American Idol audition video:
Called a child prodigy by The Local Voice, Amelia Eisenhauer reportedly took her first steps toward a musical career when she was just six years old, and competed in the Kentucky Opry Talent Search when she was just 10. She has performed as a vocalist with a variety of bluegrass and country bands, and fronts her own group, The Eisenhauer Band, with her mother, brother Andy Eisenhauer, and producer Bryan Ward.
Di Quoin, Illinois native Amelia Eisenhauer was one of the lucky few contestants who was actually recruited to audition for American Idol 2016, according to her mother, Rhonda Eisenhauer. The beautiful young singer and violinist was apparently garnering quite a bit of attention in her new hometown of Nashville after moving there to pursue her musical career.
 "Our journey started in August when we were contacted by an Idol casting producer who had a showcase here in Nashville and asked her to audition," Amelia's proud mom told the Duquoin Evening Call. After conquering the Nashville Idol showcase, Amelia wowed the judges at the Atlanta celebrity auditions and was granted a coveted ticket to Hollywood Week.
Amelia Eisenhauer YouTube Videos
Stay tuned with us here at AmericanIdolNet.com all season long as we bring you the latest news on American Idol contestant Amelia Eisenhauer. We wish her luck on making the finalist round!