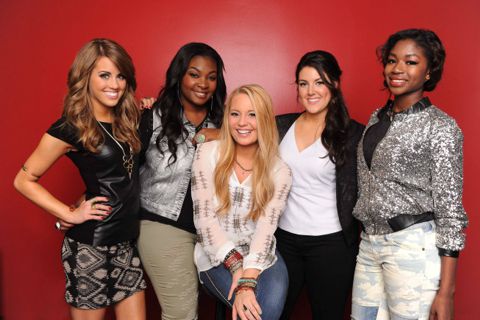 The Hopefuls are back tonight on American Idol 2013. The last five finalists remain and they'll be performing for your votes starting Wednesday at 8PM ET/PT on FOX.
With just ladies left in the race it'll be an interesting sight to see and something unique for Season 12 of American Idol
The finalists will be performing two songs each again this week. One will be a "Diva" song and the other will be a selection from the year they were born. We've got spoilers for all of tonight's songs if you can't wait to see what they sing.
Join us tonight live during the performance show for an American Idol recap with voting numbers, song lists, and live performance notes.