This season on American Idol 2014, it's all about going back to the roots that made us fall in love with the show in season one. We're back to just three fabulous American Idol judges with Jennifer Lopez, Harry Connick Jr., and Keith Urban dishing out laughs and thoughtful critiques in equal measure. But don't worry, it's not all about the judges again like it has been for too many years, American Idol season 13 is offering up the hot and awesome talent that made it famous once again as well.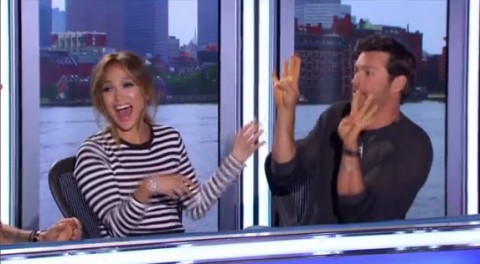 From the early American Idol spoilers, promos, and sneak peeks we've seen so far, we are incredibly excited about the new season. We haven't been this entertained by the American Idol judges or talent in years. Not only do the judges have seriously entertaining chemistry, but our huge American Idol 2014 spoilers about the Top 31 show us there is a major slew of talent competing on season 13.
As it says in the latest American Idol season 13 promo, the show is finally putting the focus back on it's "original roots" and, as ETOnline.com says, it's "fan-freaking-tastic!"
American Idol 2014 premieres on January 15 and 16 on FOX from 8PM to 10PM both nights. We'll be hear all season long bringing you all the latest American Idol spoilers, gossip, and more. Be sure to bookmark us, follow us or friend us below!