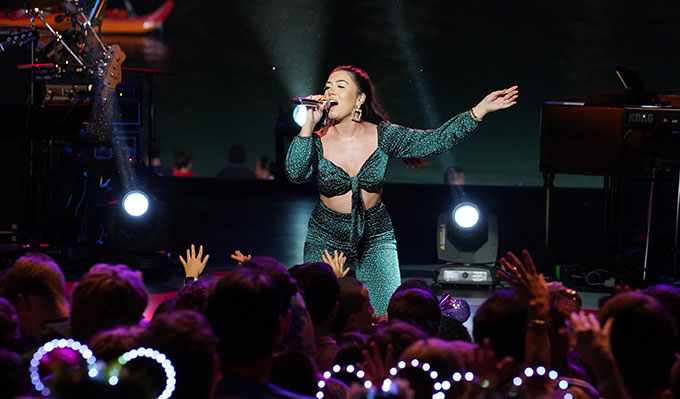 The American Idol 2020 Top 40 Showcase Round kicked off on Sunday night, and we got to see some solid performances and some of the final judgments.
We would love for American Idol to just show us performances like they used to, but since they're all cut up with talking heads and shortened, they're impossible to review. So we will just let you know who made it into the Top 20 and who just fell short. Let's take a look.
American Idol 2020 Top 20 Results So Far
Nick Merico – Top 20
Makayla Brownlee – Eliminated
Dwayne Crocker Jr – Top 20
Camryn Lee Smith – Eliminated
Devon Alexander – Eliminated
Jordan Jones – Eliminated
Geena – Eliminated
Louis Knight – Top 20
Francisco Martin – Top 20
Join Webb – Top 20
Faith Becnel – Top 20
Amber Fielder – Eliminated
Just Sam – Top 20
Jonny West – Top 20
Dillon James – unknown
The episode ended with a bit of cliffhanger as Dillon James was waiting to hear his fate. But Dillon's performance was so good, that it's obvious he is going to make it through to the Top 20. Dillon's performance was actually my favorite, I think. He's just a true standout. He looks and sounds like a star, so I think we can expect to see and hear a lot of him this season. Another standout to me was Francisco Martin. I think the guys are going to really shine this season. The women are really talented, but the guys are standing out much more so far.
What did you think of the American Idol Top 20 results so far? Did any of the judges decisions surprise you? Who are you rooting for.
Part 2 of the Top 40 final judgment won't be until Next Sunday. We originally thought it was going to be Monday night, like last week, but Idol producers have shifted things around due to all the changes in filming and programming due to the coronavirus.