We have the first American Idol spoilers photos of the brand new live stage for season 13! The newly revamped American Idol season 13 set boasts some fabulous new features this year, including more cameras, a rotating judges' table, and two stages!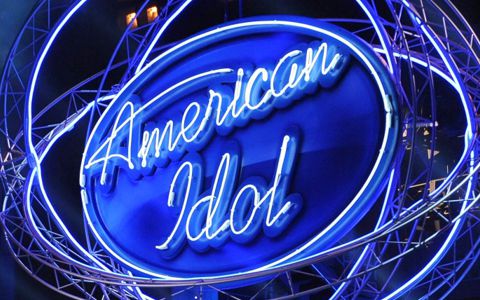 The new American Idol 2014 stage has undergone a big face lift this year both in appearance and functionality. In addition to the shiny new cosmetic upgrades, the season 13 set also has a slew of technical upgrades as well. Here's the scoop on the makeover:
* As many as 18 cameras able to capture the new stage from virtually any angle. We'll be able to see shots of the singers and audience from all sides in ways we never have before.
* The new American Idol judges' table is now in the center of the set and has the ability to turn 360 degrees to view either stage.
(Click the pics for bigger versions or to scroll through.)
* Speaking of stages, this year we will have two of them. There will be a main stage and a secondary stage, which will be more intimate for certain performances and eliminations.
* The audience capacity is huge with room for 600 fans around the stage, including standing only room. There will also be three levels of seats up to the ceiling.
* The band will be split into two sections left and right of the stages.
Check out a full 360 view of the new American Idol 13 set in the video below: