Leann McIsaac, 23, has quite the story for the American Idol judges before her audition. She's a self-styled "Singing Nomad" who has spent much of her young life traveling the world, playing music, and living wherever her feet take her. Apparently Leann "Blue" had a dream about blue whales that inspired her to just take off and travel the world.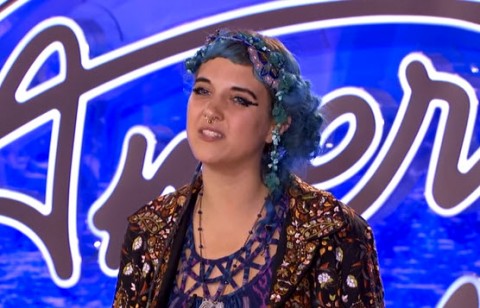 Leann is truly an original, and so is her song for the American Idol judges. Instead of singing a cover, or even a totally pre-written original, Leann whips something up on the spot using the judges' names and the word that is most important to them.
While we don't think it will be hitting the radio any time soon, she does actually have a pretty and unique voice. It's not enough for the judges though, who don't think she's a good match for Idol.