Dalton Rapattoni is a Top 24 semi-finalist on American Idol 2016. The Top 24 for season 15 were revealed in American Idol spoilers in December via a leaked list from The Idol Pad. This season's Top 24 contestants are an uneven mix of guys and girls, with 13 female competitors, and only 11 male hopefuls.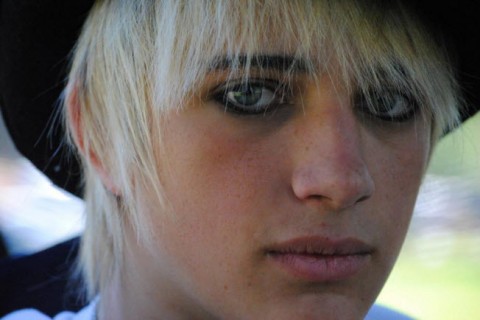 Social Media: YouTube – Facebook – Twitter – Instagram – Vine
* Dalton Rapattoni American Idol audition video coming soon! *
Before auditioning for American Idol, Dalton Rapattoni was actually kind of a big deal as a member of the boy band IM5. IM5 was founded by American Idol creator Simon Fuller, Madonna's creative director Jamie King, and gossip media mogul Perez Hilton, by the way. Dalton is famous enough that he actually has quite a few fan pages in his honor, his own Urban Dictionary entry, and even a fanfic novella with over 35,000 reads.
Despite achieving moderate musical industry success as a member of IM5, Dalton left the group in March of 2014. He announced he was leaving in a message on Twitter saying that he was "forever grateful" for the journey he had with IM5, but he felt "called to change directions" with his career. Dalton also spoke on Twitter about his battle with Bi-Polar disorder and how writing songs to help cope with it led him away from the band.
"In the process of writing dozens of songs, I realized the music was taking me in a different direction," Dalton said. "I also realized it wouldn't be fair to the 5ers, the IM5 team, and most important to myself if I continued on with IM5." After leaving the group, Dalton revived his former band Fly Away Hero, playing bass guitar and singing lead vocals. They've since released an EP called Lost and Found, which can be found on iTunes. For American Idol 2016, Dalton is now flying solo, and we'll have to wait and see how far he gets on his own!
Dalton Rapattoni YouTube Videos
Stay tuned with us here at AmericanIdolNet.com all season long as we bring you the latest news on American Idol contestant Dalton Rapattoni. We wish him luck on making the finalist round!