Gianna Isabella is a Top 24 semi-finalist on American Idol 2016. The Top 24 for season 15 were revealed in American Idol spoilers in December via a leaked list from The Idol Pad. This season's Top 24 contestants are an uneven mix of guys and girls, with 13 female competitors, and only 11 male hopefuls.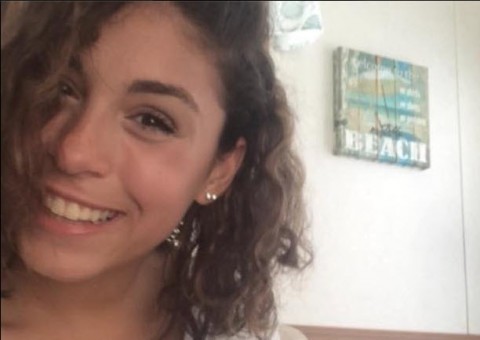 Social Media: YouTube – Twitter – Facebook – Vine – Soundcloud
Gianna Isabella American Idol audition video:

Before trying out for American Idol season 15, Gianna Isabella auditioned for and made it onto The X Factor USA 2013. It's hardly surprising that Gianna has made it onto two different reality TV singing competitions, considering that she's been competing in talent contests most of her young life. In addition to her brief stint on The X Factor, Gianna also won the New York Dream Night Talent Search, nabbing $1,000 and a private audition for America's Got Talent.
On her Vine page, 15-year-old Gianna says she is a "proud Christian" and advises her followers to never "forget where you came from" and to "always remain humble." She says she was inspired to become a musician by growing up in a "really musically inclined family," and loved watching her mom have fun on stage and wanted to do it too.
Gianna told TalentWatch.net that her mother is an accomplished songwriter and singer herself, and is helping her to work on her own songwriting skills. Mom Brenda K. Starr is best known for her hit "I Still Believe" and has ten albums!
Pursuing a career as a musician at such a young age isn't all fun and games for Gianna. She says it can be a challenge "trying to have a normal teenage life and going to high school, getting home from the recording studio at 2 am most of the time… or having to do my homework on the road and studying to be able to keep up my grade average."
Gianna Isabella YouTube Videos
Stay tuned with us here at AmericanIdolNet.com all season long as we bring you the latest news on American Idol contestant Gianna Isabella. We wish her luck on making the finalist round!