James Dawson VIII, aka James Gray Dawson,  is a Top 24 semi-finalist on American Idol 2016. The Top 24 for season 15 were revealed in American Idol spoilers in December via a leaked list from The Idol Pad. This season's Top 24 contestants are an uneven mix of guys and girls, with 13 female competitors, and only 11 male hopefuls.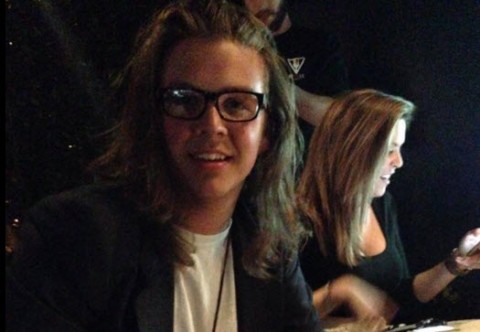 Social Media: YouTube – Facebook – Facebook 2 – Instagram
James Dawson American Idol audition video:
Singer songwriter James Dawson VIII has a lot of numbers after his name, although not quite as many as the American Idol  XV season he will be competing on. He jokingly calls himself James the VIIIth or James the 8th on various social media sites, and we can't wait to find out if there is an interesting story behind his name being passed along for so many generations.
Provo, Utah based musician James Dawson doesn't have a big presence online yet, although we do know from his Facebook page that he has quite a guitar collection! His profile also says that he sometimes works for Changing Lanes Experience, which seems to be an ever-evolving band that books out to private and corporate events. The group actually appeared on America's Got Talent 2015, but we're not quite sure if one of the guitarists might be James or not. Happily, there are quite a few videos of James out there that we are sure actually were him.
James announced on Facebook in November that he had auditioned for American Idol, and we found out shortly afterward that he'd made the Top 24. He also posted that he had "left Utah Valley University," which also makes us curious as it did not say he graduated, just that he left. Perhaps to pursue his musical interests after making it onto American Idol 2016?
James Dawon YouTube Videos
Stay tuned with us here at AmericanIdolNet.com all season long as we bring you the latest news on American Idol contestant James Dawson. We wish her luck on making the finalist round!