Jordan Sasser is a Top 24 semi-finalist on American Idol 2016. The Top 24 for season 15 were revealed in American Idol spoilers in December via a leaked list from The Idol Pad. This season's Top 24 contestants are an uneven mix of guys and girls, with 13 female competitors, and only 11 male hopefuls.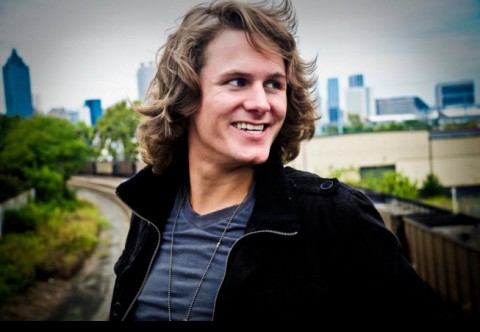 Social Media: YouTube – Facebook – Twitter – Instagram
Jordan Sasser actually auditioned with his wife, Alex Sasser, for American Idol 2016 but only he made it through to the Top 24. We feel bad for her getting left behind, but we're guessing their adorable baby daughter is probably happy to have mom at home while daddy is away. The couple brought the precious tot to their audition with them, where she proceeded to charm all the judges — especially Jennifer Lopez.
From what we can tell on his various social media profiles, Jordan Sasser is obviously all about his family and his faith. Pictures of his beautiful wife and daughter are plastered everywhere, and he isn't shy about talking about his love of God. It's a shame American Idol doesn't take duos, because we think Jordan and Alex would have made lovely music together on the show. Honestly, we surprised they haven't already shown up on a series like America's Got Talent or The Voice already.
In the bio for his Facebook page, Jordan says he was "classified as crazy from the very start" and grew up the oddball in a family full of athletes. After fully embracing his Christian faith in middle school, he says his eyes "opened up to my musical gifts" and he truly began to pursue his identity as a passionate singer and performer. He counts his musical talent as one way he has been able to develop as a Worship Leader at the North Point Community Church in Atlanta, Georgia. In 2014, the Sassers successfully raised over $16,600 in a GoFundMe campaign to pay costs for a nine month mission in Costa Rica. Obviously, family and faith are Jordan's top two priorities above all else, but he has a little of himself left to spare to see how far he can get on American Idol season 15!
Jordan Sasser YouTube Videos
Stay tuned with us here at AmericanIdolNet.com all season long as we bring you the latest news on American Idol contestant Jordan Sasser. We wish her luck on making the finalist round!