La'Porsha Renae, aka Renae Mays, is a Top 24 semi-finalist on American Idol 2016. The Top 24 for season 15 were revealed in American Idol spoilers in December via a leaked list from The Idol Pad. This season's Top 24 contestants are an uneven mix of guys and girls, with 13 female competitors, and only 11 male hopefuls.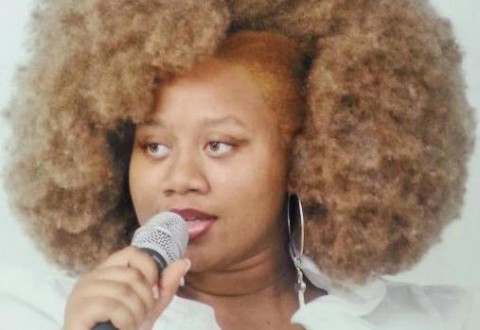 Social Media: Website – YouTube – Twitter – Facebook – Facebook 2 – Instagram
For her American Idol 2016 audition, La'Porsha Renae brought along her adorable daughter and gave her to baby lover Jennifer Lopez to hold while she sang. La'Porsha performed her own twist on "Creep" by Radio Head.
On her website, L'aPorsha Renae says the thing she enjoys most about music "is that it is such a universal language." She remarks that she has had many opportunities to "have such meaningful conversations through song" and that "reaching one's soul with a song of my heart is what I live for." Listening to her sing, you can't help but think La'Porsha truly feels those words.
La'Porsha states on her Twitter page that she is "very intertwined with her natural culture and heritage" and says she is "proud of who I once was, who I've come to be, and who I will become during God's course for my life." In an intro video she recorded for a Carnival Cruise audition, LaPorsha says she has been singing since she was 6 years old and has plenty of experience playing with live bands and for large audiences. We hope this will give her a leg up on American Idol this season!
As she says in the intro video, former Walmart cashier LaPorsha is from McComb, MS (among several other towns in the South) but moved to California to pursue her singing career. Among the nicknames she lists on her Facebook page are Kokumo Asha, La'Porsha Renae (her performing name), Nae Nae, KoKo, Sunshine, and L.R. My goodness that's a log of nicknames! We hope her time on American Idol 2016 will establish her chosen singing name as a fan favorite for the viewers.
LaPorsha Renae YouTube Videos
Stay tuned with us here at AmericanIdolNet.com all season long as we bring you the latest news on American Idol contestant LaPorsha Renae. We wish her luck on making the finalist round!