One of Jennifer Lopez's favorites, Michael Simeon, is officially a part of the American Idol Season 14 Top 24, we learned following the American Idol 2015 Showcase Round.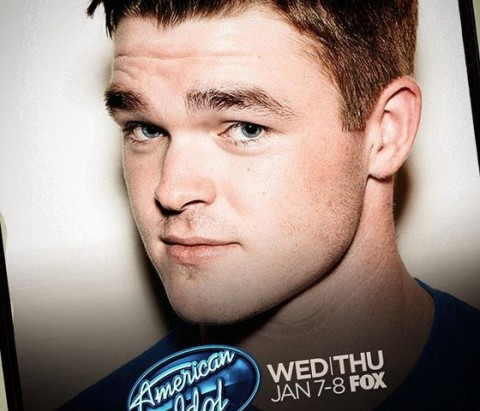 Michael Simeon: Website, Facebook, Twitter, YouTube
So who is Michael Simeon? 20-year-old student who grew up on a farm. During his Nashville audition he performed "Stay With Me" by Sam Smith (check that auction out below). You may remember him as the guy with the giant … uh … nerve who asked Jennifer Lopez to slow dance with him as Harry and Keith performed.
You also might remember him from American Idol 2014. He made it to Hollywood Week then as well, but was cut during Hollywood Week. Below is his road to Hollywood video from last year.
Michael also has a presence outside of American Idol. He has also audition from The X Factor and America's Got Talent. On his YouTube page, he shares a couple pretty solid cover songs, including "Hold on We're Going Home."
We will keep you posted on all things Michael as he and the other Top 24 for 2015 take the American Idol stage by storm this season. Will JLo's clear favorite become one of yours?
Michael Simeon American Idol Season 14 Audition
Michael Simeon performs "Classic" during American Idol 2015's Showcase Week
Michael Simeon on his House of Blues performance
"It was an incredible venue. Just being inside a place where so many amazing artists have performed in the past, and having the opportunity to perform there for so many people and for the judges themselves. I mean, it was an incredible experience, you know. It pushed us a little further, I think, than we've gone before. In Hollywood Week, we had all the other contestants, people who are also pursuing music, and so they look at you a little differently. They critique you a little differently. And then for just a regular audience, they really connect with you. You can really connect with them, I think, more easily than you can with other musicians, because they don't critique your—if you miss a single note here and there, as long as you are conveying the feeling in the song, they receive it, and it usually turns out pretty well."