Olivia Rox is a Top 24 semi-finalist on American Idol 2016. The Top 24 for season 15 were revealed in American Idol spoilers in December via a leaked list from The Idol Pad. This season's Top 24 contestants are an uneven mix of guys and girls, with 13 female competitors, and only 11 male hopefuls.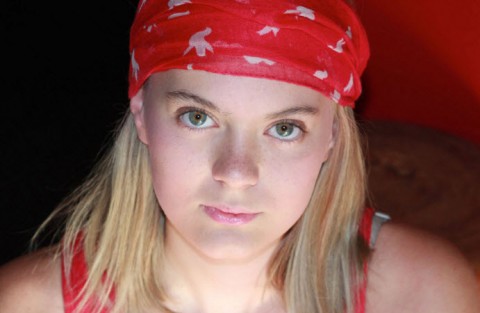 Social Media: Website – YouTube – Facebook – Twitter – Instagram – Vine
In her American Idol 2016 audition, Olivia Rox tells the American Idol judges that she's watched the show her entire life, and Kelly Clarkson is her favorite winner. She strolls in with a guitar, but the audition we get to see is "When I Was Your Man" on the piano. Her soulful voice and sweet smile has the judges entranced from the first notes.
Singer Olivia Rox has been immersed in the music industry since she was born. Her mom, Tamara van Cleef, was an alternative rock singer, and her dad is Jazz saxophonist and record producer Warren Hill. Olivia first took the stage with her dad at the age of two. Since then, she's gone on to amass her own bit of fame, playing the starring role of Annie at Boulder's Dinner Theater, and even starring in her own film, Olivia Rox! The Movie (available on YouTube as a webseries).
The American Idol Top 24 for season 15 is chock full of singers who have already strutted their stuff on either a previous season of the show, or another reality TV talent competition. Olivia Rox happens to be included in that bunch, having auditioned for America's Got Talent 2013 and making it through to the Vegas round. Back then, she was an incredibly cute and chipper brunette kid with an already quite long musical resume stacking up.
Olivia Rox has grown up and matured in looks and talent over the past few years, going from saucy brunette performer to saucy blonde soulful singer. She's garnered enough fame out in the world to have several official sponsors, including Daisy Rock Girl Guitar. Although she's just 16 years old, Olivia has already penned over 300 songs, according to her website bio, and plays multiple instruments, including guitar and piano. In addition to her various YouTube projects, Olivia has been out performing all over, and has also auditioned for numerous television series, even making it to the final testing for a Disney pilot. She also landed a role in a short Sci-Fi film titled Tears and an AT&T commercial. This young lady is obviously driven to succeed, and we can't wait to see how far she will get on American Idol 2016!
Olivia Rox YouTube Videos
Stay tuned with us here at AmericanIdolNet.com all season long as we bring you the latest news on American Idol contestant Olivia Rox. We wish her luck on making the finalist round!