Sonika Vaid is a Top 24 semi-finalist on American Idol 2016. The Top 24 for season 15 were revealed in American Idol spoilers in December via a leaked list from The Idol Pad. This season's Top 24 contestants are an uneven mix of guys and girls, with 13 female competitors, and only 11 male hopefuls.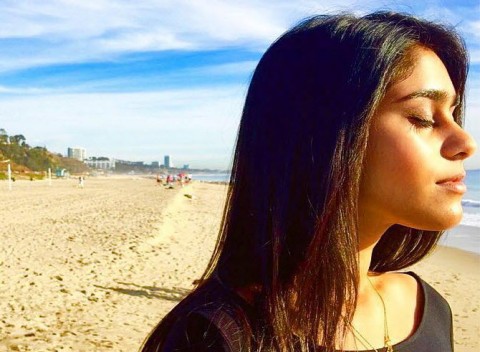 Social Media: YouTube – Facebook – Facebook 2 – Vine – Twitter
Sonika Vaid is yet another American Idol Top 24 singer this season who tried out for another reality TV show competition previously. She tried out for The Voice season 4 and made it to the blind auditions, but failed to have any judges turn their chairs for her. Her luck so far on American Idol 2016 has been quite a bit better, already making it to the Top 24!
Sonika didn't even get to have her full performance aired on The Voice, as her clip was just lumped in with a montage of unsuccessful auditions. We weren't able to find the video clip, but we were able to dig up a few other videos of Sonika performing. You can also grab one song of hers off the Indie Singles Sampler from Bristol Studios on Amazon.com.
Just before the American Idol 2016 premiere, Weston, Massachusetts Meadowbrook School alumni Sonika told FOX 25 Boston that she sang Carrie Underwood's "Look at Me" for her season 15 audition. She says she "picked that song because it's such a beautiful song and it came naturally to me and it felt right to sing." Apparently it was the right choice, since the American Idol judges handed her a Golden Ticket to Hollywood and she went on to make the Top 24!
Sonika says the first time she remembers singing was at age three when she sang "You Are My Sunshine" at her sister's first birthday. One of her favorite places to perform now is at a park in town where she signs up for events like Oktoberfest for free performances. Performing for the American Idol judges was the biggest thing she's ever done, and says she "couldn't tell if I was going to cry or laugh uncontrollably" in front of the celebrity panel. We can't wait to see her on the show!
Sonika Vaid YouTube Videos
Stay tuned with us here at AmericanIdolNet.com all season long as we bring you the latest news on American Idol contestant Sonika Vaid. We wish her luck on making the finalist round!