Thomas Stringfellow, aka Tommy Jake, is a Top 24 semi-finalist on American Idol 2016. The Top 24 for season 15 were revealed in American Idol spoilers in December via a leaked list from The Idol Pad. This season's Top 24 contestants are an uneven mix of guys and girls, with 13 female competitors, and only 11 male hopefuls.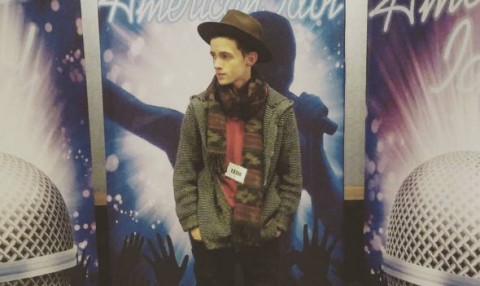 Social Media: YouTube – Facebook – Facebook 2 – Instagram – Twitter
Thomas Stringfellow American Idol audition video coming soon!
Before American Idol 2016 kicked off, Thomas Stringfellow was one of our more mysterious contestants, with very little about him or his music available to sleuth out online. We hunted through YouTube for a long time trying to unearth some videos, but the only things we dug up, we aren't sure if they actually belong to him or not, and don't feature any singing. We did find a few short videos on his Instagram page, but that's pretty much all we've been able to hear of his vocal talents so far. It appears from the video captions, however, that he may have snagged his American Idol audition by sending clips for #thenextidol hashtag competition, which is kind of cool.
We did find a website for Thomas under the URL TommyJake.com, but even that had little more than links to his few social media profiles. In fact, it seems like even his Twitter account is pretty much brand new as his old one appears to have been deleted. His 'musician' Facebook page is also freshly created, and only has a few photos and some promos for American Idol posted. For someone who wants to be a professional musician, this young man certainly hasn't been doing much promoting out there yet! Although we did find a photo showing that his family and friends certainly weren't shy about promoting their favorite singer when he auditioned for the show.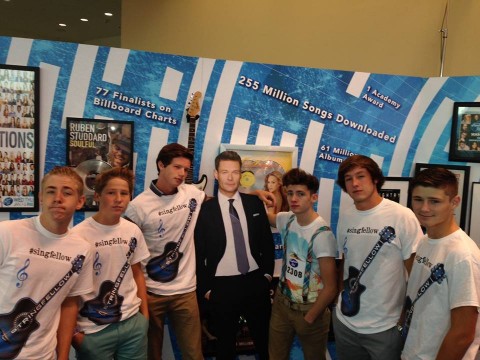 On his new Twitter feed, Thomas Stringfellow calls himself a "Christ follower singer-songwriter" and says he hails from Bentonville, Arkansas. This led us to track down his personal Facebook page, which doesn't appear to have been updated since he posted that he was leaving a job at the North Little Rock School District in 2012. If he has a more recent one, we haven't been able to find it. We can't wait to actually see Thomas Stringfellow in action on American Idol and really find out more about this mystery musician! Thomas Stringfellow Videos
Stay tuned with us here at AmericanIdolNet.com all season long as we bring you the latest news on American Idol contestant Thomas Stringfellow. We wish him luck on making the finalist round!