Trent Harmon is a Top 24 semi-finalist on American Idol 2016. The Top 24 for season 15 were revealed in American Idol spoilers in December via a leaked list from The Idol Pad. This season's Top 24 contestants are an uneven mix of guys and girls, with 13 female competitors, and only 11 male hopefuls.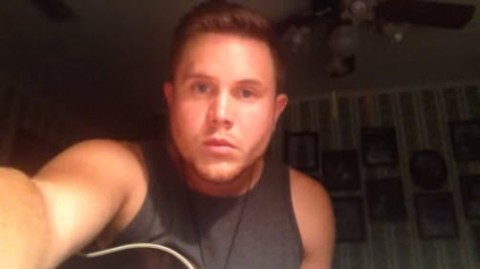 Social Media: YouTube – Facebook – Twitter
Trend Harmon American Idol audition video:
This year's American Idol Top 24 crop of contestants is seemingly stuffed full of singers who have already tried at least once to conquer a reality TV singing competition. Trent Harmon, for example, is yet another alumni of The Voice who didn't make it all the way on that show, and now is trying his hand at American Idol. Trent tried out back in 2014 for The Voice after being urged by his best friend, but did not make it past the blind auditions.
Trent Harmon told the Monroe Journal that auditioning for American Idol was a very different kind of animal than for The Voice. While American Idol picks many of their contestants fresh from huge open casting calls, The Voice does "not just let people audition," Trent says. "You are asked to audition for them. They want people who have already polished their singing skills."
Before his attempts at landing a gig on reality TV, Trent Harmon grew up singing in church and performing in high school and University of Arkansas-Monticello musicals. In addition to his vocal talents, he also plays the drums, guitar, and piano. After graduating from college, Trent moved back to his family's farm and was working at the family restaurant before he tried out for The Voice, and then American Idol. We're sure this time around Trent hopes that he'll be making it to the end of this singing competition and will be launching his career as a full-time musician for good!
Trent Harmon YouTube Videos
Stay tuned with us here at AmericanIdolNet.com all season long as we bring you the latest news on American Idol contestant Trent Harmon. We wish him luck on making the finalist round!