Tristan McIntosh is a Top 24 semi-finalist on American Idol 2016. The Top 24 for season 15 were revealed in American Idol spoilers in December via a leaked list from The Idol Pad. This season's Top 24 contestants are an uneven mix of guys and girls, with 13 female competitors, and only 11 male hopefuls.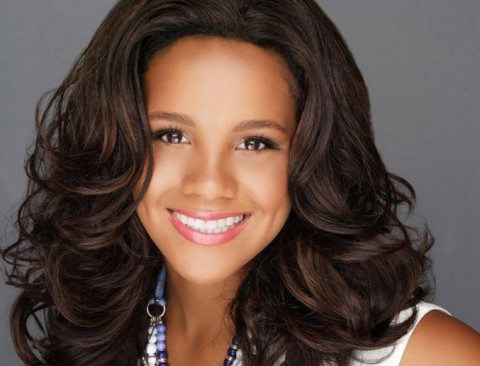 Social Media – Website – YouTube – Facebook – Twitter – Vine
Clarksville, TN resident Tristan McIntosh was given two awesome gifts after her audition for the American Idol judges. Not only did she receive a Golden Ticket to Hollywood for her fabulous performance, but she also received a surprise visit from her mother, who had been serving overseas in the military. It was an emotional moment for everyone involved.
We love Tristan's Twitter page profile, which proclaims her as a singer/songwriter/multi-instrumentalist, as well as an "avid reptile enthusiast," book lover, ambivert, and "multi-fandom mega-geek who knits." How can you not just adore a girl who describes herself like that? Even better, Tristan obviously screams with talent, which you can see even in her earliest videos posted online.
In addition to her growing music career, Tristan McIntosh was also a contestant in the Miss Tennessee USA Pageant. She also won Clarksville's Got Talent in 2011, and Clarksville's Aspire to Stardom in 2012. Like many others in the Top 24 this season, Tristan also has experience auditioning for other reality TV singing competitions. She was a standby for America's Got Talent, and made it to the second round on The X Factor USA. Tristan has also recorded and released a four track EP, which is available on iTunes. Throughout all of this, she maintained her grades as a straight-A student, according to the Lebanon Democrat, which we think shows some serious maturity and dedication. We look forward to seeing her bring all that hard work and talent to the American Idol 2016 stage!
Tristan McIntosh YouTube Videos
Stay tuned with us here at AmericanIdolNet.com all season long as we bring you the latest news on American Idol contestant Tristan McIntosh. We wish her luck on making the finalist round!