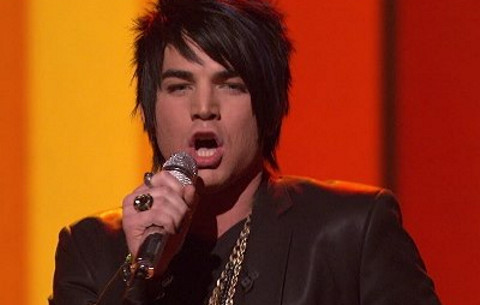 The reception to Adam Lambert's performance Sunday on the American Music Awards show was a mixed bag with supporters on one side and the disappointed on the other. ABC has apparently decided it's on the disappointed side and has canceled Lambert's planned appearance and performance originally scheduled for Wednesday, November 23rd on Good Morning America:
An ABC News spokesperson tells Access [Hollywood], "Given his controversial live performance on the AMAs we were concerned about airing a similar concert so early in the morning."

ABC received around 1,500 negative comments regarding Adam's AMAs performance, which is considered "moderate."
What do you think? Should Adam Lambert be blacklisted from appearing on GMA after his controversial performance at the AMAs? Share your opinion below!