Adam Ezegelian has been chosen by the American Idol 2015 judges to be one of American Idol Season 14's Top 24 contestants.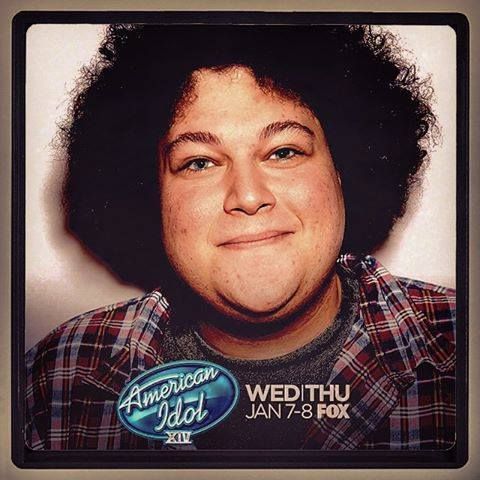 Adam Ezegelian, Facebook, YouTube, Twitter – Photo: FOX
From Adam's online profile this Hopeful has actually been down a long road to reach the finalists stage. Back in 2009 Adam Ezegelian made it on to the American Idol Experience as one of seven singers who would walk away with a "dream ticket" for a shot at being on the show.
Adam Ezegelian on American Idol Experience:

Adam has kept his social media thin likely as a precaution to not violate any of the American Idol rules during his run as a finalist, but his Facebook page does share a few Idol approved photos of the singer in both his Hollywood-bound profile photo (seen above) and his audition scene.
Adam impressed the judges during his New York audition with his versions of "Born To Be Wild" and I'm Yours." He's also very active on Twitter right now sharing his American Idol 2015 experience with his new fans.
Watch for Adam Ezegelian to make a splash on American Idol 2015 Season 14 and we'll continue to share updates and performances from his journey this season.
Adam Ezegilian auditions for American Idol 2015 
Adam Ezegilian performs "Here I Go Again" for American Idol 2015's Showcase Week