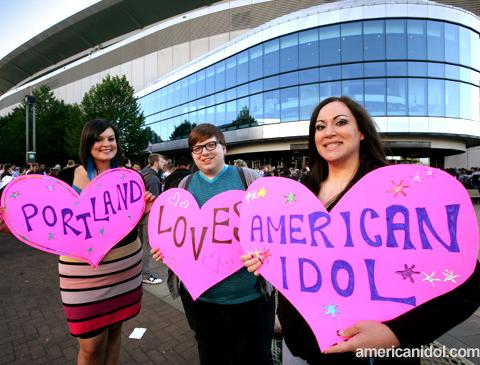 American Idol 2012 returns tonight for the final week of auditions. Tonight's installment takes us to Portland, Oregon. Here's to hoping tonight's episode is a little more entertaining than some of the others has been.
Ryan Seacrest calls the Portland auditions "an inspirational evening you won't want to miss" in the promo (posted after the jump). And by that he means plenty of sob stories! Of course he also calls it "A shocking night of auditions in the City of Roses." So I guess we can be prepared to be shocked and sad. We'll see.
And in case you didn't know this, these auditions were filmed months ago and there have been plenty of spoiler reports on who has made it and who hasn't. So, if you're too impatient to wait, and you want to get ahead of the game, you can find out if your favorite auditioners have made it through Hollywood week by checking out our American Idol Spoilers.
Be sure to join us on Facebook and Twitter to get the latest American Idol news.