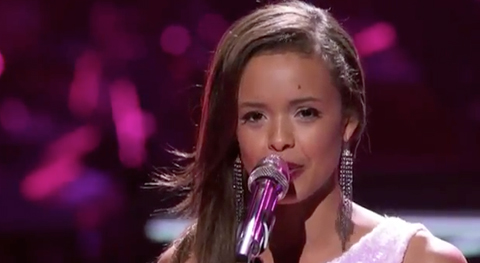 Last night on American Idol 2013, the Top 10 girls took to the stage hoping to grab one of only 5 spots in the Season 12 Top 10. Among the hopefuls and standouts was Aubrey Cleland.
While I wasn't a fan of her song choice (she went with Fergie's "Big Girls Don't Cry"), she is still a pretty solid performer. And she's very marketable as the judges keep reminding everyone. I guess legs trump talent? I kid, she's quite talented. It doesn't matter what the judges think anymore, though, because this Thursday's decision comes from you, America. You voted and you called the shots. Did Aubrey get your votes? We'll find out soon enough.
If you missed her performance, we've got the replay for you below. So let's take another look at her performing "Big Girls Don't Cry."
What do you think of Aubrey? Does she have what it takes to become the next American Idol?