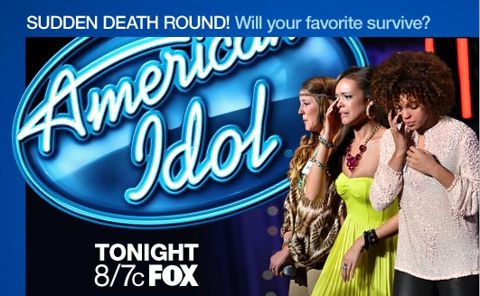 Tonight on American Idol 2013 the first ten girls from the final twenty will take the stage at the Cirque Du Soleil theater at Las Vegas' The Mirage hotel. They'll each get one chance to wow the audience and impress the judges before a sudden death round of eliminations.
We already know who will perform tonight and we've even got the spoilers on who was cut and who has moved on to this season's Top 20! Of course we'll still want to watch and see how it all played out, but this new Las Vegas round makes for some exciting spoilers.
Tonight's show will be two full hours as the ten girls each have one song to perform. With that much time and that little singing I'm guessing we'll get a lot of backstory time between each round. Join us tonight throughout the show to discuss the singers and performances live in our Idol chat room and on our live blog recap. See you then!