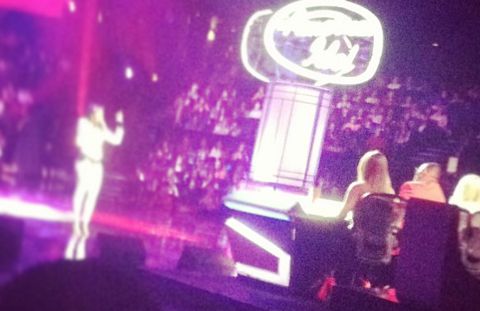 The first night is over for American Idol 2013 Las Vegas Rounds and five girls have already been cut. We won't see those results broadcast until tonight but if you want the spoilers now then read on for more.
As previously reported, the rumored list of which singers would be performing each night was correct for at least last night's girls.
Now on to who made it and who was eliminated from American Idol 2013:
Eliminated from Season 12:
Brandy Hotard
Isabelle
Jenny Beth Willis
Kamaira Ousley
Shubha Vedula
Moved on to American Idol 2013 Top 20
We'll see these singers perform during tonight's broadcast of the sudden death rounds in Las Vegas, but for now you can swirl these results around and see what you think of them. Of course it's difficult to react to the news without knowing how they performed, but what do you think of these eliminations?
Source: Twitter & MJsBigBlog & Instagram