Putting the song picks of the American Idol 2014 Top 7 in the hands of each other turned out better than we expected. The song picks were solid even if not all the deliveries came through on top.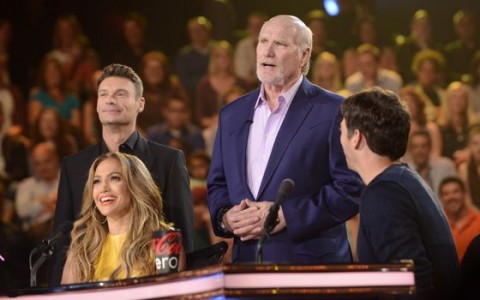 We've got the official photos below from FOX for last night's show. Plus there's a bonus shot of Ryan Seacrest making a surprise late entry in the duet battle with Caleb.
Check out all the finalists' pics below and see who you think had the best look last night on the American Idol stage.
click images to see full-size
Image credit: FOX / Michael Becker