It was "Totally 80's" last night on American Idol 2014 and the Top 8 reveled in their opportunity to go back a few decades and relive the big music that came before them.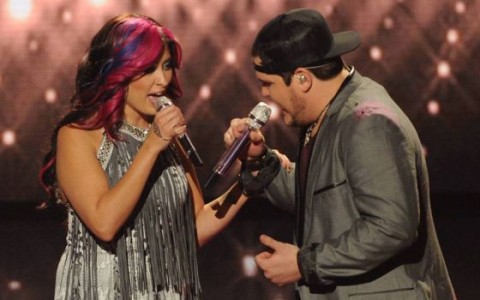 I got a huge kick out of Keith Urban sporting the mullet hair and I'm thinking JLo's was supposed to be 80's-ish (if not, then it looked great and completely modern, JLo – oops), but I'm not sure many of the singers were really sporting an 80's look as much as some of them thought they were. That's okay, because it might have just been too confusing to mix it all together.
Check out all the finalists' pics below and see who you think had the best look last night on the American Idol stage.
click images to see full-size
Image credit: FOX / Michael Becker