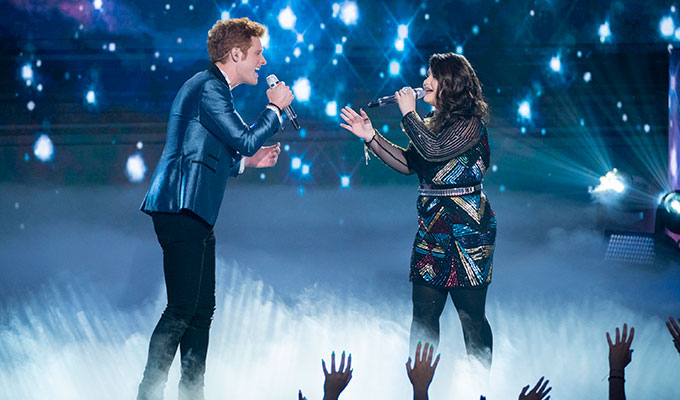 This week the American Idol contestants took on songs from Queen and then paired up for some movie song duets. We said goodbye to Walker Burroughs and Alyssa Raghu following the performances, so that leaves us with the Top 6.
So it's once again time to rank the American Idol contestants based on their overall performances and star quality. There are two clear frontrunners right now with Laine Hardy and Jeremiah Lloyd Harmon, but Laci Kaye Booth is starting to pull ahead, it would seem based on social media response and multiple polls. So we are going to start looking at star quality and popularity in our overall rankings starting this week. So let's get to it.
American Idol 2019 Top 6 Rankings
1. Laine Hardy. I think Laine is the complete package. And as I've stated in the past, it's clear that he has been run through the Idol machine the past year. But hey, it worked. America loves him and he is probably the won who will win this season. I still think Jeremiah had better vocals this week, but Laine has become the clear star of the show.
2. Jeremiah Lloyd Harmon. Jeremiah might lack the showmanship Laine has, but Jeremiah is by far the best vocalist in the competition. Maybe Jeremiah isn't the full Idol package, but he needs to be making music for a living. He was born to sing.
3. Laci Kaye Booth. It's tough for me to put Laci over Madison because Madison is the better singer, but there's just so much star quality with Laci. She has such a welcoming presence and her sound is so unique.
4. Madison VanDenberg. Next Jeremiah, she's the best vocalist in the competition, but there are better performers. This week's performances were amazing though.
5. Alejandro Aranda. I loved Alejandro at the start of this season. But week after week he has consistently trailed off. I'm not sure what's going on with him, but it almost seems like he's trying to lose.
6. Wade Cota. After this week's horrendous performance of "We Are The Champions" Wade should have gone home. But he's still there so there's no way he was not getting last place in our rankings.
So that's our overall rankings. Now if we were ranking on vocals alone, it would go like this: Jeremiah, Madison, Laine, Laci, Alejandro, Wade. But as Katy Perry (who isn't a great vocalist herself) reminds us this isn't "American Singer" …
How would you rank the American Idol 2019 Top 6?