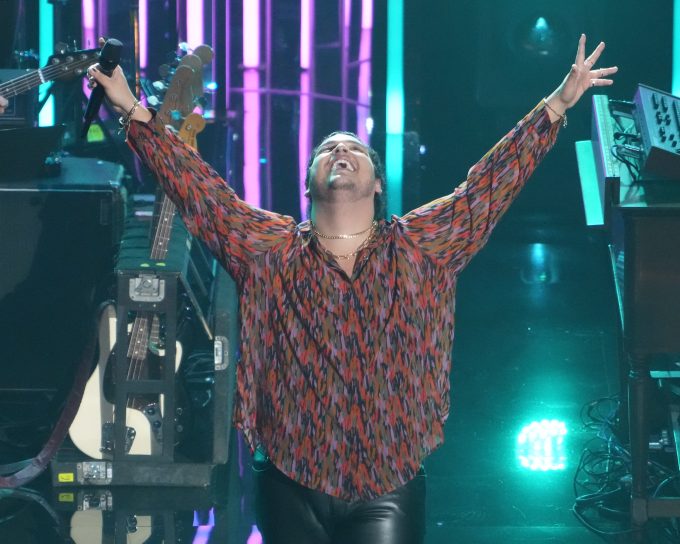 American Idol 2023 kicks off another exciting week with the Showstoppers round. The contestants will perform with a band to try to secure their spot in the live shows. It'll show the judges their potential when the Live Rounds begin. This is the last time to impress the judges. The contestants have to show their amazing voices and their stage charisma, their ability to take directions, and their cleverness when selecting, performing, and singing songs.  The American Idol 21's Showstoppers rounds will air for the next two nights.
Tonight is the first part of Showstoppers, and then it continues on to Monday night.  We already saw a preview of tonight's episode, so we know that Lucy Love, We Ani, Warren Peay, and Pjae are some of the contestants performing tonight. Those that we don't see on tonight's episode have their chance to shine on Monday. After the performances, the judges will narrow it down to the best of the best, so this night is the most important for the Idol hopefuls.
Let's get into our American Idol 2023 Showstoppers recap to see who will advance to the American Idol 2023 Live Shows.
The Showstoppers
The American Idol Showstoppers round is also the final chance for the contestants to win over fans before the live votes. They can use this opportunity to highlight their personality and remind the viewers of their stories.
Kaeyra is the first one to learn that she has made the top 24. The judges talk about her becoming a lead singer now and not a lounge singer anymore. Lionel Richie talks about her surprising them when she uses the bass guitar. For her final showstoppers performance, she performed "River" by Bishop Briggs. Warren Peay is the next to hear his Idol fate. During his Showstoppers, he performs "Whipping Post" by The Allman Brothers. He performs without his guitar. He also moves on to the top 24.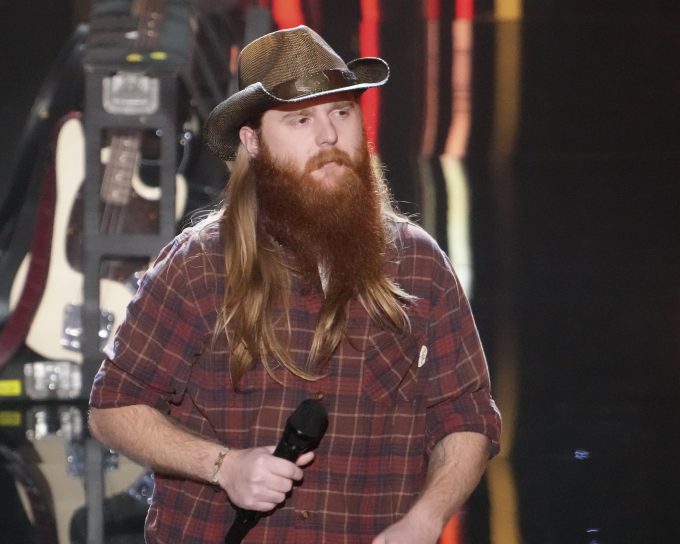 Nutsa discusses the drama of the duet round. She says she felt hurt by the whole thing and she never tries to hurt people. She regretted not speaking up during Katy Perry's comment about "more grace." She apologizes to Katy for what happened and the women hug it out. Katy then explains what she meant about having more grace. She says that Nutsa reminds her of herself. Nutsa sings "Proud Mary" by Tina Turner during her Showstoppers performance. She is in the top 24. Adin Boyer sings  "Viva La Vida by Coldplay for his Showstoppers performance. He loved it because of the love he received from the audience. It even made him emotional.
Lionel says that his vocals aren't strong enough to be in the Top 24, but they encourage him to keep writing music. Michael Williams performs  "Angels Like You" by Miley Cyrus for his Showstoppes performance. He did make the top 24. Pjae and Malik are both called up to be seen at the same time. It turns out that they're besties in the American Idol competition. The judges tell them that they both have sultry voices and our soulful singers. They both were praised for their Showstoppers performances but the judges disagreed on which one had the best R&B voice.
They want them to have a sing-off. They have to pick between two songs and then practice for an hour before doing the sing-off. They pick "Everything I Wanted" by Billie Eilish. Malik is the one who goes first. They're sent away for the judges to decide on who to move forward. Katy says that she has changed her mind. Pjae and Malik compliment each other as they wait.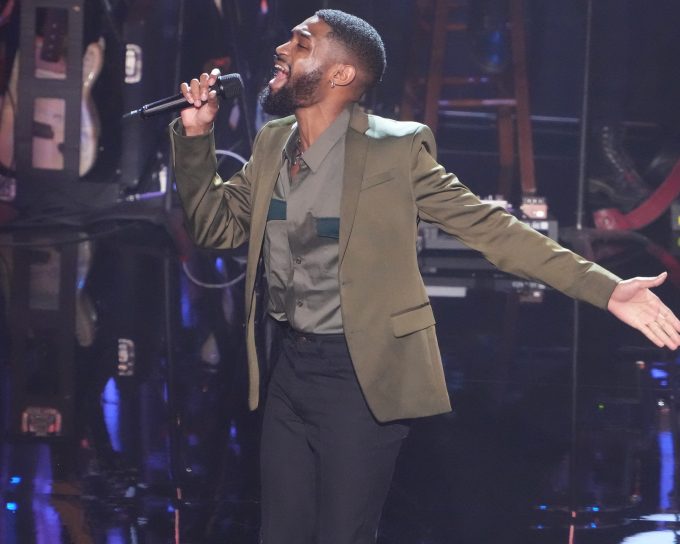 They decide that Pjae is the one going to the top 24.  Malik is also going to the top 24 as well. The judges decide to cut someone else because they're letting both of them go to the next round. We Ani is the next to find out her fate with the judges. She sings "Ain't No Way" by Aretha Franklin as a Showstoppers song. Lionel tells her that she's a great singer and going to the top 24. We're now up to seven spots being filled of the top 24.
Zachariah Smith is the next contestant to find out if he made a spot in the top 24. "Don't Stop Me Now" by Queen is his song of choice for the Showstoppers performance. Katy says that he at first seemed like a gimmick performer who did it on the side but he's proven himself. Katy tells him in a complicated way that he made it into the top 24.  She tells him that he won't be going home to flip burgers but he will be going home…to pack a bag for the top 24.
Kaylin Hedges is up next. We see her journey with her dad showing up at her performance and then her receiving the platinum ticket. She doesn't make it to the top 24, but Lionel says she has real promise. Tyson Venegas is up next to find out his fate for the top 24. He talks about getting really nervous during his Showstoppers performance. He forgets the lyrics for "Cuz I Love You" by Lizzo.  Katy pulls another fake out, but Tyson makes it to the top 24. Haven Madison is the next to find out her place in or out of the top 24. She sings Sia's "Bird Set Free" for her Showstoppers performance.  Luke Bryan tells her to trust her instincts on her original stuff and know when to go further than that. He then gives her the good news that she made it to the top 24.
He also jokes about not being idle on Idol. He tells her to make sure she continues to stand out on Idol. Fire discusses her journey so far on American Idol, with her second chance audition and her partner leaving during the duet round. She sings "Mercy" by Duffy for her Showstoppers performance. Fire doesn't make the top 24, but they say they're proud of her. They think she wi continue to grow and get better. Lucy Love sings "Flying Without Wings" by Ruben Studdard. She's going to the top 24.
Paige Anne gets sick during Showstoppers, so she performs for the judges in her hotel room to be safe. Megan Danielle is also called to see the judges. They have a sing-off. They can pick any Adele song to perform. They automatically disagree on the song to sing, but eventually, decide on "Easy on Me." We see Paige perform but have to wait to see Megan perform and discover which one of them makes it to the top 24. Join us tomorrow to see the rest of the top 24 find out their Idol fate.
Make sure to join us Sunday and Monday for more American Idol 2023 recaps. Add us on Facebook and Twitter to keep up with American Idol 21.