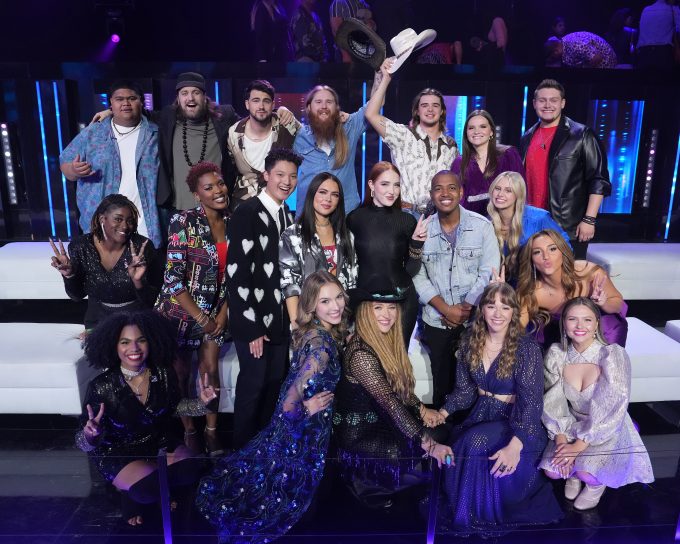 It has only been about two weeks since we met the Top 26 American Idol 2023 contestants. Now, we're already lost over half of them in a two-day span. The Top 26 Idol contestants have become the Top 12 American Idol 21 contestants. We saw the first six go home on Sunday's episode. The first six to be eliminated from the Top 26 were Malik Heard, Elijah McCormick, Dawson Wayne, Elise Kristine, Pjae, and Emma Busse. A few of the eliminated contestants were our favorites from previous nights, so there were definitely some shocking cuts from the Top 26. Monday's episode brought even more shocking eliminations as eight contestants from the Top 20 left American Idol.
The eight eliminated on the Monday episode were: Kaeyra, Matt Wilson, Paige Anne, Michael Williams, Nailyah Serenity, Mariah Faith, Hannah Nicolaisen, and Olivia Soli. Despite our sadness to see so many talented contestants cut so early, we're happy to see these 12 finalists. The Top 12 American Idol contestants are:
We Ani
Warren Peay
Haven Madison
Tyson Venegas
Colin Stough
Marybeth Byrd
Oliver Steele
Iam Tongi
Zachariah Smith
Megan Danielle
Lucy Love
Nutsa
The heartbreaking eliminations will continue until the Sunday, May 21 finale as we crown someone the winner of American Idol 21.
Click the images to get a closer look at the American Idol Top 12. 
Are you happy about the Top 12? Is there anyone you hoped to see make it to the Top 12 that didn't make it? Let us know in the comment section.
Join us Sunday and Monday to see the Top 12 perform and more eliminations to take us to the Top 7 by the end of Monday night. Make sure to add us on Facebook and Twitter to stay updated on all things American Idol.