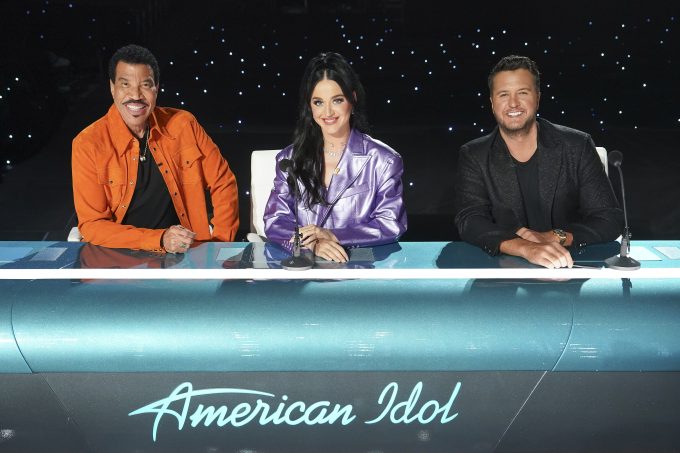 Tonight's American Idol 2023 episode finally revealed the Top 26 finalists. Yes, that's right. There was a twist with 26 instead of 24. It's been nearly two months since we began this Idol journey. It's been even longer for the American Idol hopefuls, but now it's time to see what they can do in real-time. Next week, we'll get to see the Top 26 contestants compete to continue on in the competition. This takes them one step closer to becoming the winner of American Idol 21.
On Sunday's episode and Monday's episode, we saw the judges deliberate on who should make the Top 26. By the end of Sunday's episode, only 15 spots remained in the Top 26. Then Monday's episode secured the other 15 spots in the competition. Now we have official confirmation of the American Idol Top 26. 
Most of the Top 26 isn't a surprise because they are the contestants we watched most during the audition phase and then Hollywood Week. However, there were a few surprising cuts and surprising contestants who advanced to the next round. 
Continue on to see the American Idol 2023 Top 26. 
Top 24
Kaeyra 
Warren Peay
Nutsa
Michael Wiliams 
Pjae
Malik
We Ani
Zachariah Smith
Tyson Venegas
Haven Madison 
Lucy Love
Megan Danielle
Marybeth Byrd
Oliver Steele
Emma Busse
Elijah McCormick
Olivia Soli
Elise Kristine
Dawson Wayne
Mariah Faith
Hannah Nicolaisen
Nailyah Serenity
Iam Tongi
Matt Wilson
Colin Stough
Paige Anne
We'll see all 26 perform next Sunday and Monday. Then the voting and eliminations begin. It's going to be an exciting next few weeks of American Idol 21. 
Click the images below to get a closer look at the Top 26  American Idol 2023 finalists.
Are you happy with the Top 26? Is there anyone else you would have liked to see make it to the Top 26? Let us know in the comment section.
Join us Sunday and Monday for the first live performances of American Idol 21. Make sure to add us on Facebook and Twitter to stay updated on all things American Idol.