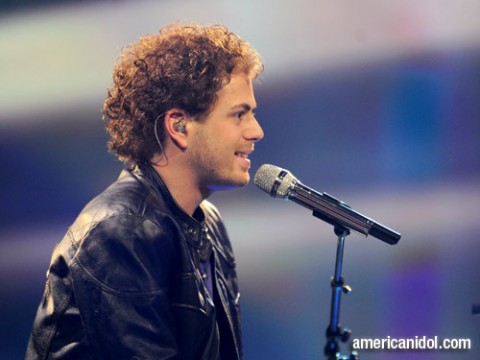 American Idol Season 8 alum Scott MacIntyre has just six months until doctors expect his kidneys to fail, but the singer is going about his daily business as if nothing is the matter. The singer attributes his strong will to a life of challenges. He's remaining hopeful and plans to just keep making music until he can't.
"I think the more challenges that I've been through in my life, each one helps prepare me for the next," Scott told People Magazine. "There is a lot of uncertainty about the immediate future, as you can imagine. But for now, I'm still very mobile and I'm going to continue to perform and speak as long as I have the strength to do so."
Scott explains that if he doesn't find a kidney donor within the next six months, he'll have to go on dialysis until one is found. This would be the second time he has been on dialysis and his second kidney transplant. His first transplant was when he was 22. He is now 29.
"I had to go on dialysis while I was waiting to see if I got my kidney the first time around," he told People. "Going on dialysis would change a lot about what I am able to do. I would not be able to perform or work, really, until a kidney was found. Dialysis is life-preserving, but it is a bad quality of life."