American Idol 2016 hopeful Michelle Marie has been waiting to audition for the show since she was four years old. As American Idol judge Harry Connick Jr. notes, she's literally been waiting to try out for the series her whole life!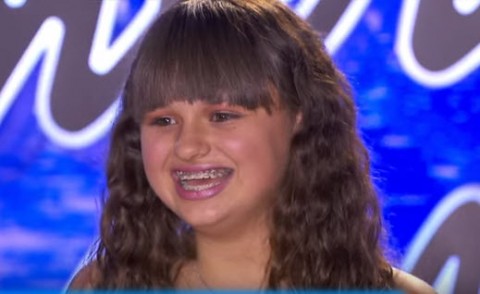 Michelle Marie is totally adorable and the American Idol judges just can't help but smile as she introduces herself before launching into a rendition of "Blue" by LeAnn Rimes.
Outside of the audition room, Michelle's large group of family and friends can't wait to find out if she will earn a Golden Ticket to Hollywood. But we'll all have to wait and see until after the American Idol premiere on January 6. Or, if you simply must know now, you can take a sneak peek at our American Idol spoilers page and see if Michelle makes it through to the next round!