This week on American Idol 2016 the Season 15 premiere arrives as part of a two-night debut for the "Farewell Season." Are you ready?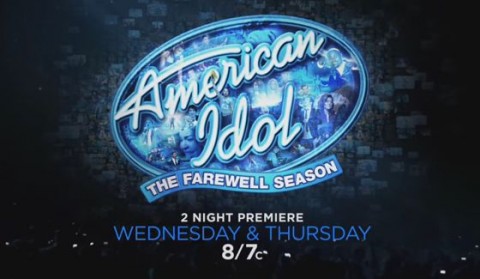 Starting at 8PM ET/PT on Wednesday, January 6th the American Idol judges, Jennifer Lopez, Harry Connick Jr., and Keith Urban, all return to seek out one last Idol winner with the kick off of auditions and Golden Tickets straight to Hollywood. Thursday night brings the second episode, also two hours long, with more tickets to the Hollywood Week.
It'll be great to see the return of a lot of familiar American Idol winners and faces including Taylor Hicks, Kris Allen, Ruben Studdard, Clay Aiken, and more. They'll be showing up at the auditions and talking with the Season 15 Hopefuls.
On Wednesday's Idol we'll see the auditions in Denver and Atlanta before heading to Little Rock and San Francisco during Thursday's episode. With the shortened schedule for American Idol 2016 there won't be much time to waste so get your auditions fun before it's gone.
Can't wait for the auditions to see who goes to Hollywood and beyond? We've got your American Idol spoilers featuring this season's Top 24 contestants!
Return of American Idol – One Last Time: