Everyone is talking about the American Idol judges' chemistry for season 13, and it's promo videos like this one that have us smiling ear to ear in anticipation of watching them on the panel. Even when they are having an intense debate about a contestant, American Idol 2014 judges Harry Connick Jr., Jennifer Lopez, and Keith Urban can't help but laugh at themselves when they get too riled up.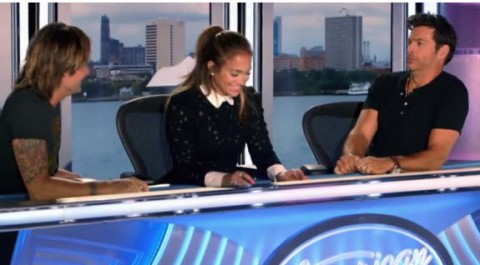 Remember last year? When Nicki Minaj and Mariah Carey were tearing each other up on TV, and insulting each other on Twitter? When Nicki threatened to walk off the show because Mariah was pissing her off? Well, don't be looking for that kind of diva behavior taking away from what's really important this year, the contestants. As we can see from this lighthearted "Don't Mess With Jen!" promo video, even when the American Idol season 13 judges get passionate about what they think on panel, someone is always there to make a joke and lighten things up.
American Idol 2014 premieres on January 15 and 16 on FOX from 8PM to 10PM both nights. We'll be hear all season long bringing you all the latest American Idol spoilers, gossip, and more. Be sure to bookmark us, follow us or friend us below!