From the American Idol spoilers we've seen of the contestants for 2014, we have to tell you there are some seriously fabulous ladies competing in Hollywood Week in season 13. One of those women who definitely has major pipes was Madelyn Patterson at the Austin Auditions. It takes a brave soul to take on a Patty Griffin song in front of American Idol judges Keith Urban, Jennifer Lopez, and Harry Connick Jr., but Madelyn was willing and able to risk it.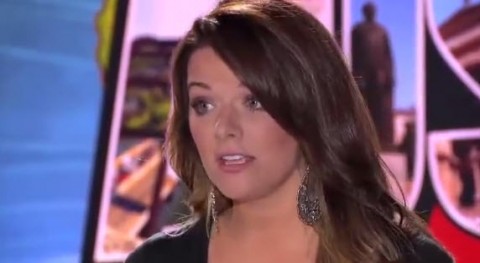 Madelyn, a 22-year-old hairdresser from Jackson, GA, had the American Idol 2014 judges staring in silent, rapt attention while she belted out "Up the Mountain" by Patty Griffin. You could feel the crew standing off camera listening with their eyes half-closed as well. When Madelyn stopped singing, Keith Urban just let out a quiet "ummm" and Jennifer Lopez told her to just "don't say another word."
If you have any doubt this girl earned a Golden Ticket to Los Angeles, you can check out our American Idol spoilers list of Hollywood Week contestants. And if you want to find out if she survived that ordeal, you can check out our American Idol 2014 spoilers Top 31 list!
American Idol 2014 premieres on January 15 and 16 on FOX from 8PM to 10PM both nights. We'll be hear all season long bringing you all the latest American Idol spoilers, gossip, and more. Be sure to bookmark us, follow us or friend us below!