The American Idol 2014 judges probably wonder sometimes exactly how much the contestants actually know about the people who are sitting in judgement of them on the show. For instance, how many of them can figure out which song belongs with which judge in a game of "Name That Tune?"
Well, apparently some of the American Idol 2014 Top 11 finalists don't know the judges maybe as well as they should. Although, it appears from the video above that rocker Jessica Meuse, aka "Pinky," seems to know her stuff more than most of the rest of them!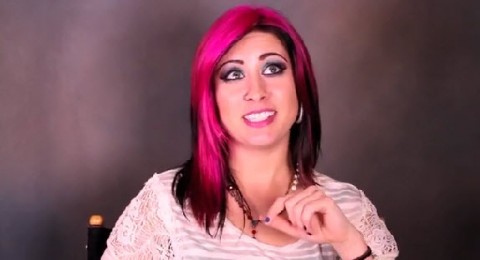 We can't believe some of the finalists had no idea which judge sings "On the Floor." Although, honestly, we would never have been able to figure out who did "Star Turtle." Except that, well, who is the weirdest American Idol judge on the panel and most likely to have a song with that kind of wacky title?
If you guessed Harry Connick Jr. for that one, you'd be right! He has the oddest song titles..