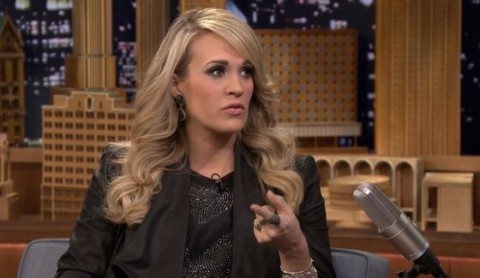 American Idol winner Carrie Underwood is just a few months away from giving birth to her first child, a son, and the country starlet has shared some details with People Magazine.
"We don't have a baby name. We need to lock that down here pretty soon," Carrie told People. "We joke a lot about funny things that go with Fisher, but there's not some family name that I have had to be like, 'No! That's terrible!'"
Fisher of course is the last name of Carrie's husband Mike.
The 31-year-old Grammy winner says that she's just happy to be experiencing what she calls a miracle. But she's also looking forward to not being pregnant.
"I'm looking forward to reclaiming my body," she told People. "I've been saying it's been on loan for the past many months … I'm excited to take it back."
Carrie talks more about motherhood in the Feb. 16 issue of People which hits newsstands this Friday.
Source: People