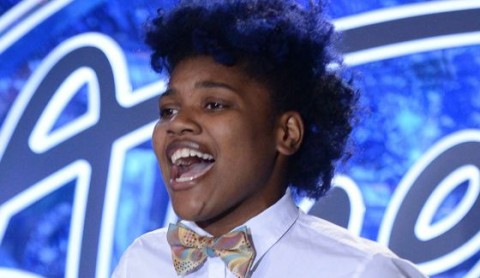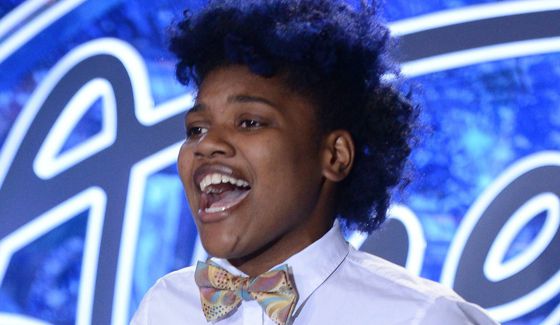 We're heading into Hollywood Week for American Idol 2015, but we've still go the audition episodes fresh in our minds. So let's take a look back at the best auditions from the final week.
Adanna Duru, "You And I." Adanna has had multiple chances at stardom (The Voice, Miss Teen USA pageant), but that's not a reason to deny just how incredibly talented she is. Her Lady Gaga cover was definitely one of my favorites from the week and all of the audition episodes.
Tyanna Jones, "Wings." If Tyanna doesn't make it to the end of American Idol Season 14 I'll be surprised. She was the very last audition we saw this season and she may have just been the best. Or it's just really fresh in my mind and I'm overreacting. But whatever. I loved the audition and I can't wait to see more of her.
Rayvon Owen, " Wide Awake." The song choice surprised me, but in a good way. I never really looked at that song as a song for an actual singer. Katy Perry is a great performer, but she's not the best vocalist that ever walked the planet. But anyway, Rayvon is a master vocalist and he took that Katy Perry song to a place I never knew it could go.
Maddy Hudson, "Resentment." I can't believe the raw emotion and soul this 16-year-old gave us with this performance. I was in awe of her tone and just how poised she was for her age. Very impressive.
Daniel Seavey, "Hallelujah." OK, so I almost didn't put Daniel on this list. But then I thought about just how much of an impact his auction had on the judges and fans. Despite his voice changing before our eyes, he's a talented kid. And if he can work out the kinks in his young voice be Hollywood Week, he's going to shine.
Who were your favorite American Idol contestants from last week?