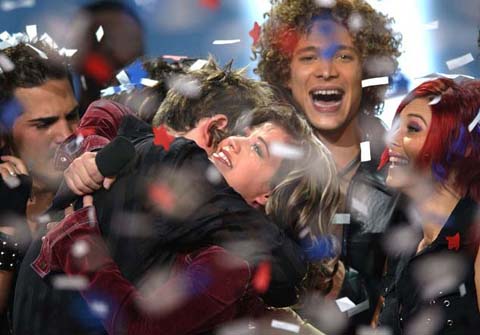 We might have just finished the 11th season of American Idol, but the popular singing competition show turns 10 today.
It was June 11, 2002 when the first season aired as a summer replacement on Fox. The show was such a success Fox started the second season in January 2003, which is why they're a season ahead of the show's own age.
Of course that year Kelly Clarkson took the crown and has remained the most successful American Idol winner, along with season 4 winner Carrie Underwood. That first season also featured a second host Brian Dunkleman. Remember him?
From Ruben Studdard all the way to Phillip Phillips, the winners have been an eclectic group. Who is your favorite winner? Who has been your favorite judge.
Happy Birthday, American Idol! Bring on season 12!