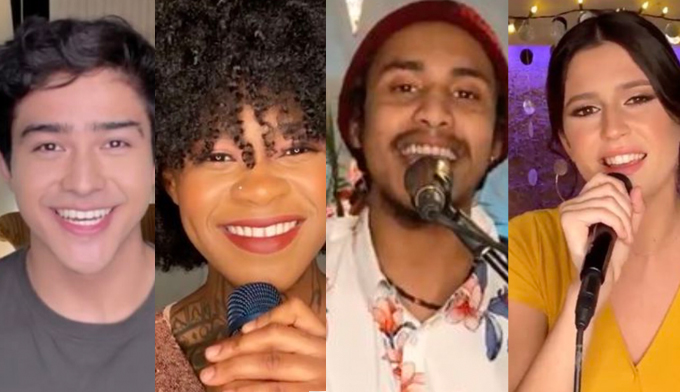 After months of performances, some from contestants' homes, judgements and votes, it all comes down to this. Ryan Seacrest is about to announce who won American Idol 2020.
Before we get to the Idol results, we've got to find out who makes it into the Top 5. Those lucky five will then sing two songs each while voting goes on. From that five, we will get the top two finalists and then the winner of American Idol 2020.
It's anyone's game, but we are putting our money on a win from Francisco Martin, Arthur Gunn or Dillon James. Who is your money on? The guys definitely outnumbered the women this season, as only Julia Gargano and Just Sam made it into the Top 7. If either of them can sneak into the Top 2 or Top 3, depending on which they go with, it could be Just Sam. She seems to have stolen the hearts of American Idol fans this season. But we know how much American Idol loves to vote for dudes with guitars.
It's almost time for some results. Two will be saying goodbye right now, and five will move on to perform for you.
Alright, dim the lights and let's get to the results!
American Idol Results
American Idol 2020 Top 5:
Dillon James
Jonny West
Arthur Gunn
Francisco Martin
Just Sam
American Idol 2020 Top 2:
American Idol 2020 Winner:
Runner up:
What do you think of the results? Did American get it right? Did your favorite win Idol?
And just because the season is over doesn't mean our coverage is! There's more to discover and discuss so stick with us on Facebook, Twitter, and by Email Updates for even more American Idol.