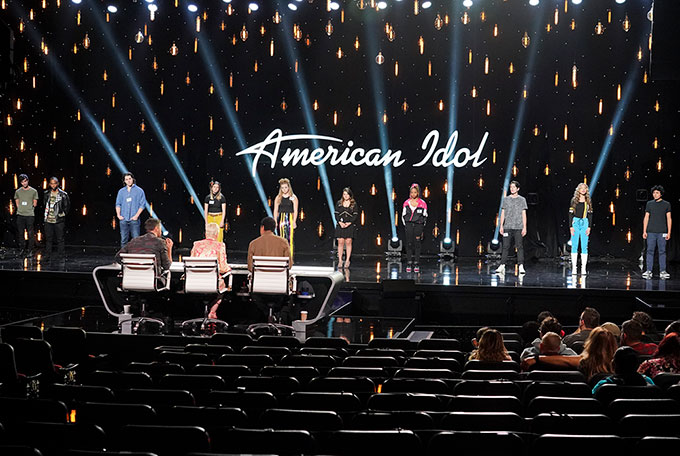 American Idol 2019 is back Sunday and Monday and we're going to Hollywood!
All those golden tickets the judges handed out during the audition rounds have all lead to this – the hardest, most grueling part of the American Idol experience. And based on the preview for this season's hell week, it's going to be as intense as always (it even involves some tears and an ambulance!).
"206 (Hollywood Week)" – "American Idol" heads to the heart of Los Angeles for its renowned Hollywood Week rounds, as the search for America's next superstar continues on The ABC Television Network, SUNDAY, MARCH 24 (8:00–10:01 p.m. EDT), streaming and on demand. In Sunday night's episode, tensions are high as this year's crop of hopefuls battles it out in solo and group round performances from the famous stage of The Orpheum Theatre. Helping to guide them through the rigorous week is "American Idol" in-house mentor Bobby Bones. Don't miss phenomenal performances from returning fan favorites, an emergency trip to the hospital in an ambulance and a special moment when one lucky contestant receives a heartfelt gift from Luke Bryan. — ABC
We have a closer look at the Idol hopefuls during their most challenging moment yet in our photo gallery below. Be sure to check that out.
And be back here on Sunday and Monday nights as we deliver our latest recaps of American Idol 2019. Who are you hoping to see advance from Hollywood Week onto the next round?
American Idol 2019 Hollywood Week Preview Photo Gallery