Our favorite former American Idol stars pulled out all the stops for Halloween last year and we loved all the awesome picks of their costumes. This year we had another slew of fabulous looks for the Day of the Dead, courtesy of wacky American Idol alums like Adam Lambert, who always goes all out!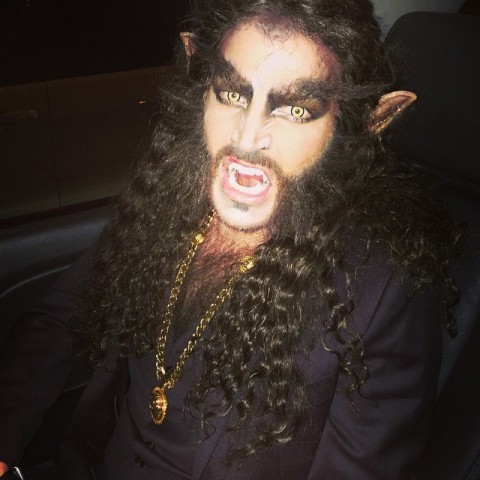 Adam Lamber is looking fierce in his Halloween costume for this year, but you should have seen the MULTIPLE amazing costumes he pulled out last year. This guy seriously loves Halloween!
Check out our gallery of other awesome Halloween costumes and photos for 2014 from our favorite American Idol stars, including James Durbin, Scotty McCreery, Jena Irene Ascuitto, David Cook, Kimberly Caldwell, Fantasia Barrino, Jennifer Lopez, Kris Allen, Chris Daughtry, Jessica Sancez, Hollie Cavanagh, Phillip Phillips, Kelly Clarkson, Pia Toscano, Ryan Seacrest, Carly Simpson, and Angie Miller.
American Idol Halloween 2014 Gallery
* Click the thumbnails for bigger photos or to scroll through.