UPDATE: New and more extensive American Idol spoilers list for the 2015 Top 40 here!
We have new alleged American Idol 2015 spoilers on which hopefuls made it to the American Idol 14 Top 40. We do not have confirmation yet from our usual source on these names, but the list does come from a secondary American Idol spoilers that is usually reliable for such information.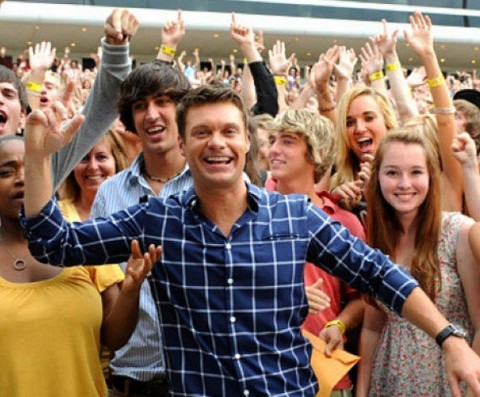 If the alleged American Idol 2015 Top 40 list coming out of MJsBigBlog.com is reliable, we have to say we're a bit shocked at some of the names that got through, and some of the singers who didn't make it. Or at least aren't on the list yet. We still have hope the last few names who haven't been revealed will be some of the extremely talented old and new faces alike we're rooting for.
According to MJsBigBlog.com, previous competitors from past season who will be in the American Idol season 14 Top 40 include Casey Thrasher, Josh Sanders, Michael Simeon, Savion Wright, Maddie Walker, Nalani Quintello, and Sarina Joi-Crowe.
Quite a few other former American Idol contestants also made it to Hollywood Week, such as Keri Lynn Roche, Madelyn Patterson, Laurel Wright, and perennial fan favorite David Oliver Willis, but they reportedly did not advance to the Top 40. There were a number of former contestants from The Voice, America's Got Talent, and The X Factor who also allegedly did not make it through. As well as, of course, many talented newcomers who were cut.
View the full alleged American Idol 2015 Top 40 spoilers list at MJsBigBlog.
You can see who else reportedly won a Golden Ticket to Hollywood week but did not make the Top 40 on our American Idol 2015 spoilers list of season 14 contestants.