Now in it's 14th season, American Idol is one of the world's longest running televised singing competitions. Launched on the FOX network on June 11, 2002, American Idol has now been on the air for 14 consecutive years.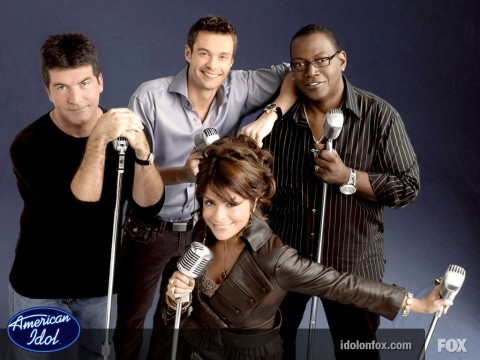 The original American Idol judges were music and television producer Simon Cowell, singer and dancer Paula Abdul, and record producer Randy Jackson. Throughout the years since, the American Idol judges have rotated through a variety of famous celebrities, including Ellen DeGeneres, Steven Tyler, Mariah Carey, Nicki Minaj, and Kara DioGuardi.
Randy Jackson was the longest running judge, serving on the panel all the way to season 12, before stepping down to mentor in season 13, and finally leaving entirely before season 14.
The current lineup for the American Idol 2015 judges includes country star Keith Urban, musician and actor Harry Connick Jr., and singer and actress Jennifer Lopez. This is the second year of judging for Jennifer Lopez and Harry Connick Jr., and the third year of being on the American Idol judges panel for Keith Urban, who first joined the cast during season 12 with Mariah Carey and Nicki Minaj.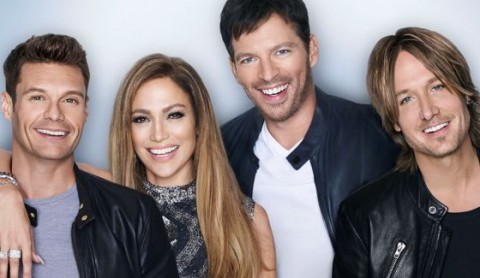 For those who missed out on American Idol season one, there were originally two hosts of the show, Ryan Seacrest and Brian Dunkleman. Before American Idol, Ryan Seacrest was primarily known as a TV host for such shows as Gladiators 2000, Wild Animal Games, and the NBC Saturday Night Movie. Brian Dunkleman was an up and coming comedian who had appeared on several TV comedy specials and on The Tonight Show.
After hosting American Idol season one, Brian Dunkleman left the series, telling HLN's Joy Behar that he wanted to pursue a career as a comedian and actor. While criticizing the show for how he said producers treated the young contestants, Brian Dunkleman has said repeatedly that leaving American Idol was a mistake.
While his time on American Idol has propelled host Ryan Seacrest into being one of the most recognized and wealthiest television hosts and producers in the world, his former co-host has not been as lucky. While he still performs regularly as a stand up comedian, he has not found success in TV or movies.
In it's early years, from 2003 to 2011, American Idol held the ranked spot in U.S. television ratings. Although American Idol ratings have declined sharply over the last few years, it continues to be one of the most popular reality TV shows on television.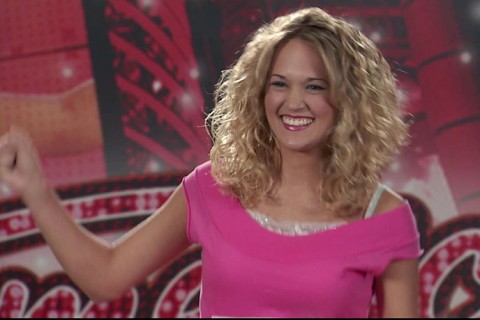 The series has also launched the careers of some of the music industry's biggest stars, including country queen Carrie Underwood, pop star Kelly Clarkson, and Oscar and Grammy winner Jennifer Hudson. Other highly successful former contestants and American Idol winners include Adam Lambert, who has toured as the lead singer of Queen, Broadway star Fantasia Barrino, singer turned actress Jordin Sparks, charismatic crooner Phillip Phillips, and rocker Chris Daughtry.
How long will American Idol continue into the future? As long as enough people keep watching to make it worth FOX continuing to air it. So if you love American Idol like we do, keep tuning in every week!