American Idol judge Jennifer Lopez may want the duet of hopefuls Andrew and Aaron Birdwell to go on "forever," but we just wanted to make it stop! Obviously, these twin brothers were a 'joke' audition played for a bit of cringe-worthy humor, but we weren't laughing. We wish American Idol would just skip these kinds of auditions and show us more great singers instead!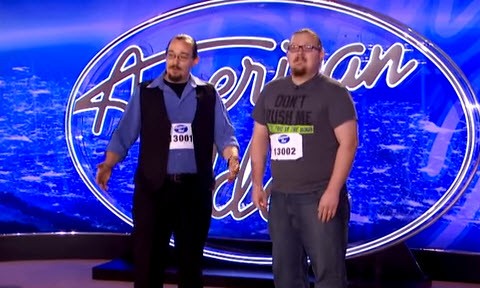 We've seen a lot of bad performances over the years on American Idol, and this audition certainly didn't even make the top ten worst. Still, it was terribly painful to listen to and we really hope these two guys don't actually think they can sing. It's bad enough to delude yourself into thinking you might actually have talent, but two of them?
Can't wait to find out if Andrew and Aaron Birdwell made it through to the next round of the competition? Yeah, right. Take a sneak peek ahead in the season on our American Idol spoilers page!