If American Idol 2016 hopeful MacKenzie Bourg looks familiar, it's probably because you saw him as a contestant on The Voice 2013. Only one judge turned their chair for him on that show, but he still went on to make it to the Top 20. Now he's hoping for three American Idol judges to give him a big yes, and that his ride to stardom won't be cut short this time around.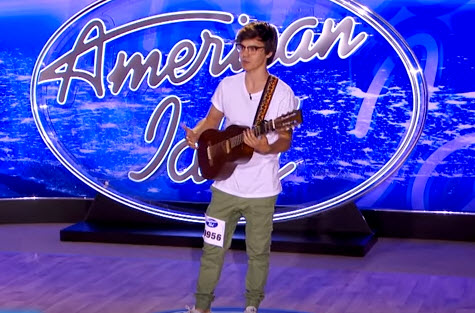 Before his audition for the judges, MacKenzie Bourg was already connecting with Harry Connick Jr. as they are both from Louisiana, and they share a birthday as well. Harry was born in New Orleans, and MacKenzie is from Lafayette. But it was really MacKenzie's gorgeous voice and enthusiastic performance that truly connected with all three of the American Idol judges.
Can't wait to find out if MacKenzie Bourg made it through to the next round of the competition? Take a sneak peek ahead in the season on our American Idol spoilers page!