American Idol 2016 hopeful Avalon Young was named after a song, so it seems only fitting that she's such a talented singer and musician. The only thing that would have made her audition even more fun to watch would be if she'd actually performed the song she was named after! Instead, she wows the American Idol judges with a soulful rendition of a Beyonce tune.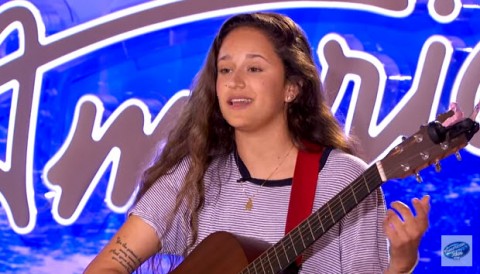 The first thing the judges notice about Avalon is the tattoo on her arm, which happens to be a set of song lyrics. Avalon Young explains they are from the song she was named after, "Avalon" by the English rock band Roxy Music. Instead of singing her namesake song, however, Avalon gives the celebrity panel her own unique take on Beyonce's song "XO."
Can't wait to find out if Avalon Young made it through to the next round of the competition? Take a sneak peek ahead in the season on our American Idol spoilers page!