According to American Idol 2016 hopeful Colette Lush (and some dubious scientific reference), redheads are supposed to be extinct by 2030. We aren't sure about that, but we are pretty sure this lovely, fiery-haired singer is seriously talented!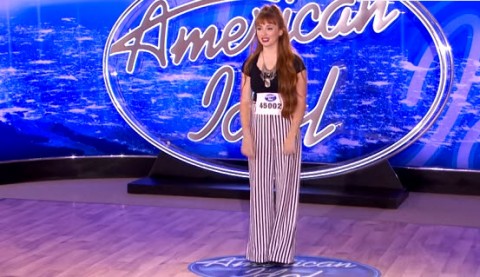 Not only do the American Idol judges really seem to like Colette Lush's audition in front of the celebrity panel, Jennifer Lopez actually pays her a totally huge compliment! While listening to Colette sing, J-Lo leans over to fellow judge Keith Urban and says she feels like American Idol winner and country superstar Carrie Underwood just walked into the room! You can't really get do better in an audition an American Idol audition than being compared to Carrie!
Can't wait to find out if Colette Lush made it through to the next round of the competition? Take a sneak peek ahead in the season on our American Idol spoilers page!