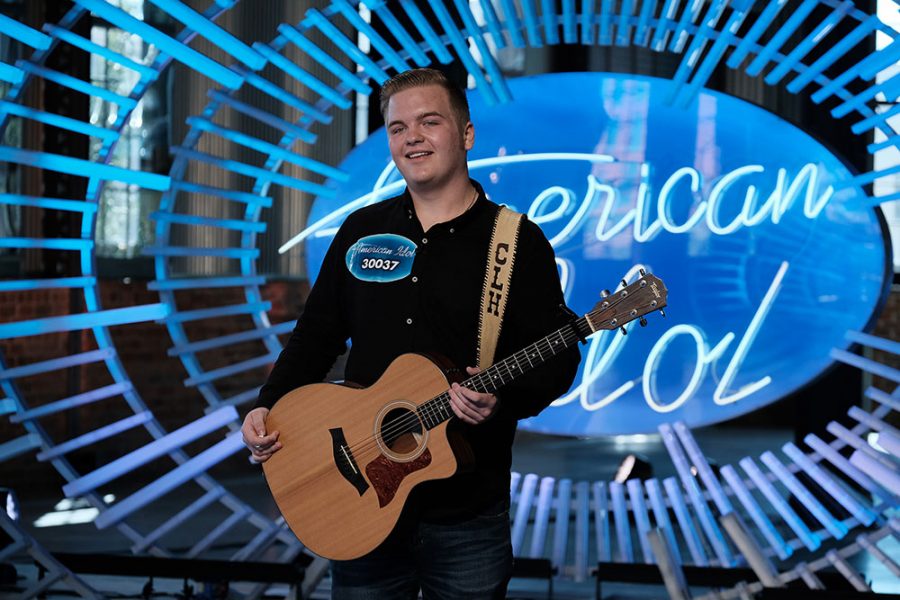 Caleb Lee Hutchinson of Dallas, GA, has made it to the American Idol 2018 Top 14, according to spoilers that came in earlier this year. We saw Caleb on the March 18 auditions episode where he got his ticket to Hollywood after performing "If It Hadn't Been For Love" by the SteelDrivers for the judges. If these spoilers are all correct, that means that Caleb soared on through the Top 24 and into the American Idol Season 16 Top 14.
During his auditions, the judges were impressed by the 18-year-old's deep and smooth country voice. "Your voice is well above your age," Judge Lionel Richie said. "I smile when you sing. Your voice is very strong. Very powerful."
Fellow judges Katy Perry and Luke Bryan agreed with Lionel.
"You've got a big, big voice,"  Luke said before he and the other two judges voted yes to send Caleb on to Hollywood Week with his golden ticket.
American Idol 2018 isn't Caleb's first time trying out for a singing competition show. When he was 16 years old, he was on The Voice for the blind audition rounds, but didn't get any of the Season 9 judges to turn their chairs during his version of "The Dance" by Garth Brooks. He also released a 5-track EP called Country Music including songs like "Put Me On a Stage," "Drink You Away," and the title track. That EP is available on iTunes.
Find out more information about Caleb Lee Hutchinson on Instagram, Twitter and Facebook, and see more of his performances on his YouTube channel.
Caleb Lee Hutchinson performs If It Hadn't Been For Love" on American Idol 2018
Caleb Lee Hutchinson sings Mixed Feelings
Caleb Lee Hutchinson perform Oh Shara
If you're a fan of his, be sure to peep watching American Idol Season 16 to see Caleb's next performances and see how he does in the Top 14!