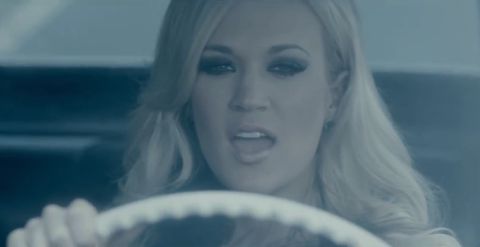 Former American Idol winner Carrie Underwood has just released the official video to her single "Two Black Cadillacs" off the album "Blown Away."
The song and video tell the story of two women wronged by the same man who decide to seek revenge from behind the wheel of a car admittedly inspired by Stephen King. If you're familiar with "Christine" then you'll know what to expect further along in the video.
Underwood definitely put a lot of effort in to putting together the video to not just supplement the song but to bring back the idea of telling a story in more ways than you can just get from listening to the single.
Check out the video for "Two Black Cadillacs" and see if you like what she's done.