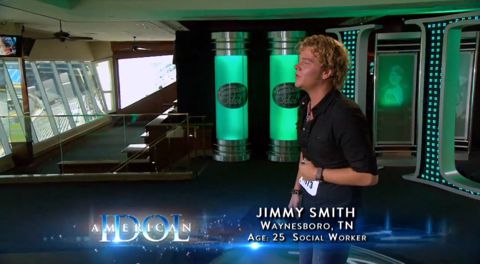 Last night on American Idol we finally got a chance to watch newcomer Jimmy Smith perform for the judges and earn his Golden Ticket to Hollywood.
We had seen his name on the list of singers who had allegedly made to to the Top 40 this season and now we know he's definitely in the running.
His performance of Rascal Flatts' "Bless the Broken Road" went off smooth and without a hitch. All of the judges gave resounding, country-themed "yes" votes for Jimmy including an early and enthusiastic endorsement by Keith Urban when Jimmy volunteered that Keith had been one of his early influences.
Watch Jimmy Smith perform "Bless the Broken Road" for his American Idol 2013 audition in Charlotte: